We respect your privacy. Any information you submit to us will only be used by Extreme Environmental Services. We will not sell, distribute or lease your personal information to anyone, for any purpose.
We are committed to ensuring that your information is secure. In order to protect your privacy we have put in place suitable physical, electronic and managerial procedures to safeguard and secure the information we collect online.
We do not have an online contact form so we will only collect personal information once you contact us direct via email, telephone or post.
What data we gather:
Name
Email address
Home address
Telephone number
How we use this data:
To contact you in response to your direct enquiry
For our internal records only
If you would like to check the information that we have about you, request we delete your data or have any queries regarding our privacy policy please email us at: admin@extreme-es.co.uk
ABOUT COOKIES
What are cookies?
Cookies are small text files that are placed on your machine to help the site provide a better user experience. Cookies are text files stored on your computer, and therefore cannot be used to infect your computer with a virus or allow malicous code to run on your computer. So cookies are not deemed dangerous.
What are cookies used for?
In general, cookies are used to retain user preferences, store information for things like shopping carts, and provide anonymised tracking data to third party applications like Google Analytics. As a rule, cookies will make your browsing experience better. A cookie however in no way gives us access to your computer or any information about you. Therefore we would like to inform you that Extreme Environmental Services do not collect individual user data via cookies.
Controlling cookies
On first visit to our website you can accept our cookies policy via our pop up at the base of the website. You may prefer to disable cookies on this site and on others. The most effective way to do this is to disable cookies in your browser. We suggest consulting the Help section of your browser for guidance.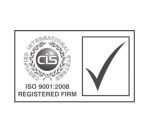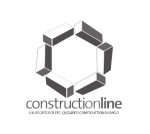 With headquarters in Didcot, Oxfordshire, our services are available across a wide area of the South of England. We work across London and the Home Counties of Berkshire, Buckinghamshire, Essex, Hertfordshire, Kent, Surrey, Sussex, Bedfordshire, Cambridgeshire, Hampshire and Oxfordshire. Find out how our services can meet your needs.